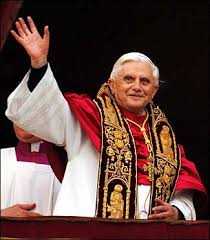 Papa Don't Preach opens with a superb violin arrangement, before breaking out with a classic beat.
The drums are ever present, but the violins add that distressed feeling to the song, which is perfect for what the song's subject is about.
Madonna then begins the first verse with, "Papa I know you are going to be upset, 'cos I was always your little girl, but you should know by now, I'm not a baby."
The song is about an accidental teenage pregnancy that worries Madonna deeply.
She dreads the day that she has to tell her father, who is against her even seeing the man who has got her pregnant.
Madonna then sings a fantastic bridge before she moves into the epic chorus with the lyrics, "Papa don't preach, I'm in trouble deep.
Papa don't preach, I've been losing sleep, but I made up my mind - I'm keeping my baby, I'm gonna keep my baby!" Madonna then carries on singing her second verse, bridge and chorus, all while under the dramatic influence of the violin. The song then breaks into a glorious solo with just the violin.
The song then starts up again with the lyrics, "Daddy, daddy if you could only see, just how good he's been treating me, you'd give us our blessing right now, 'cos we are in love...we are in love!" And from there on, the song continues with the fabulous choruses and Madonna's ever-determined effort to make her father see the positive side that she's pregnant.